We have an in-depth insight into the world of recruitment, with over 15 years of experience in Executive Recruitment, in-house Talent Acquisition & boutique Finance Consultancies; identifying & recruiting talent in Finance and Transformation, as well as more recently developing our expertise in the Property sector.
From our experiences, providing a search service underpinned by integrity and honest and open communication is key to empowering candidates and enabling clients to appoint the right people.
Working with our clients to understand their requirements and business culture is an essential part of the process enabling us to ensure we act as an extension of our client's brands. We make certain we have a full understanding of the company, the division and function we are working with from the strategic, operational, financial, cultural and brand values perspective. We offer our insight to help our client's shape the role specification. This ranges from fine-tuning existing job descriptions to writing a full brief.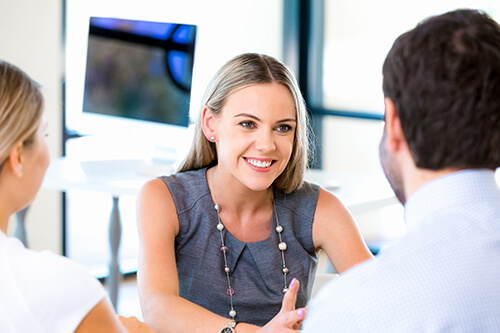 "Montgomery Watt provided expert insight and advice during the initial fact find and they were immediately able to identify suitable candidates," – Barny Mills, Director of Operating Efficiency, SKY
We work closely with our clients , assisting them with every aspect of the engagement, from helping them leverage their brand and sell their role to offering advice on what talent is available and how this might complement their existing teams.
"From the first meeting Montgomery Watt were very proactive, bringing salary surveys and analysis… We agreed a strategy and a cost and they just got on with it." – Connor McCandless, Director, Energystore
Our extensive network means we can quickly identify the best talent, and our career experience adds real credibility to what we do. We represent your brand with integrity and communicate with all parties honestly.
Examples of our diverse range of recent engagements are:
✔ CFO – Property Services (London)
✔ Group Financial Controller – Property Services (London)
✔ Commercial Manager – Property (Manchester)
✔ Production & FM Manager – Manufacturing (Northampton)
✔ Senior Analysts –Media (London)
✔ Director of Strategy & Planning – ISP (Manchester)
✔ Commercial Financial Controller – Media (London)
✔ Senior Finance Business Partner – ISP (Manchester)
✔ Finance Director – PE Backed Technology (London)
✔ Senior Finance Analyst – Media (London)
✔ Finance Manager – Manufacturing (Manchester)
"We bring our own career experiences and insight to the recruitment process, with open communication throughout, underpinned by our honesty and integrity."
Registered Office:
20-22 Wenlock Road
London
N1 7GU
Company Reg Number: 8225785
VAT Reg Number: 168 5316 86